meet the exceptional team                       from lexus | wodonga
We're pleased to introduce you to the friendly, professional and knowledgeable team at Lexus of Wodonga. Our team will ensure your experience at Lexus of Wodonga is welcoming and seamless, whether you're looking for the perfect Lexus or are having your Lexus serviced.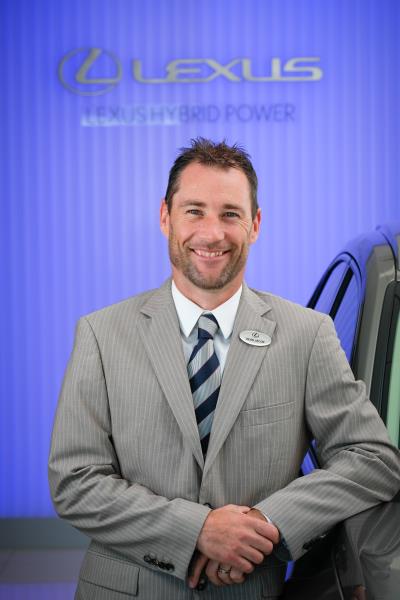 Dean Jacob - General Manager
Dean joined Lexus Wodonga in February 2009 and has established the dealership on his passion for the brand which has taken a strong hold on the market in recent years. Being a local border resident, he knows the passion and standards Lexus and their clients expect. He has had extensive experience and having worked across all departments of the motor industry he is dedicated to driving the future of Lexus in being the market leader in guest experience in the Albury Wodonga region.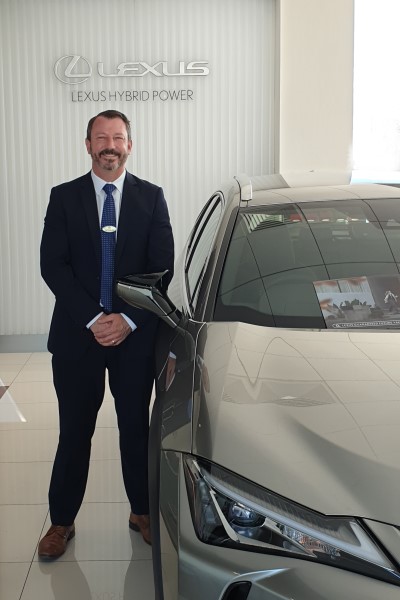 James Nelson - Sales Manager
James joined the Lexus team in 2015 and brought with him extensive knowledge and passion for the Lexus Brand. James is committed to guaranteeing Lexus of Wodonga creates a warm and welcoming environment for all customers, ensuring they feel right at home each and every time they visit. With a strong history in the motor industry, exceptional management skills and a focus on exceeding customer expectations James is an integral part of the Lexus team.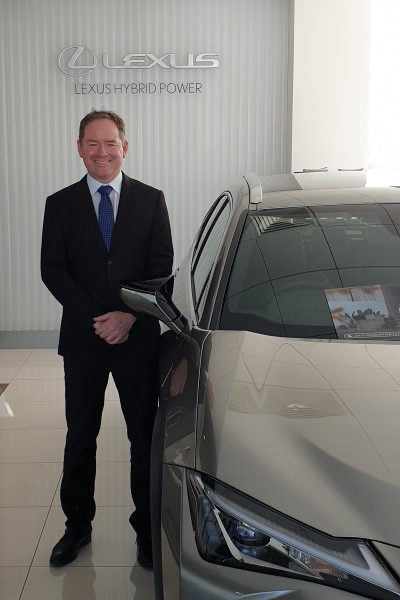 Russell Mitchell - Sales Professional
Russell joined our Lexus team in 2012 where he has proven to be an outstanding representative of our brand putting his passion for customer satisfaction as his number 1 priority. Russell has been working in the motor industry for 22 years starting with a background of mechanics, he was a proven technician and was then moved into a customer service role where he found his ability to deliver on customer satisfaction at every touch point. Russell truly knows the importance on building a strong relationship with his clients and we are sure you will leave not only as a client but as a friend too.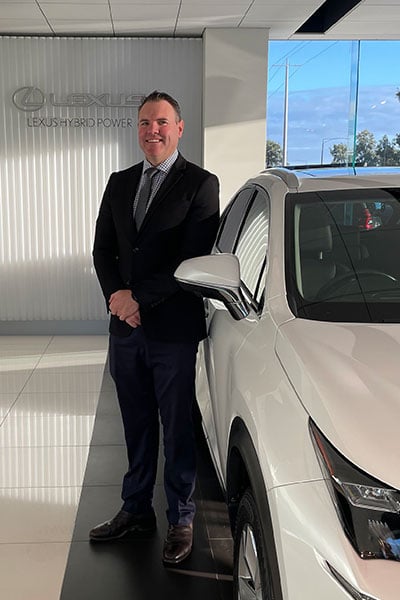 James Wingate - Business Manager
James enjoys working with our customers, and with a keen eye for business and over 10 years' experience in business management, James under stands the importance of matching the right finance product to the customers' needs. As the Business Manager for Lexus of Wodonga, James helps tailor the most appropriate, cost-effective Finance and Insurance options for his customers. Backed by its own finance company, Lexus has set the standard for prestige affordability and total focus for our customers from the time they take delivery until they trade their vehicle for a new one.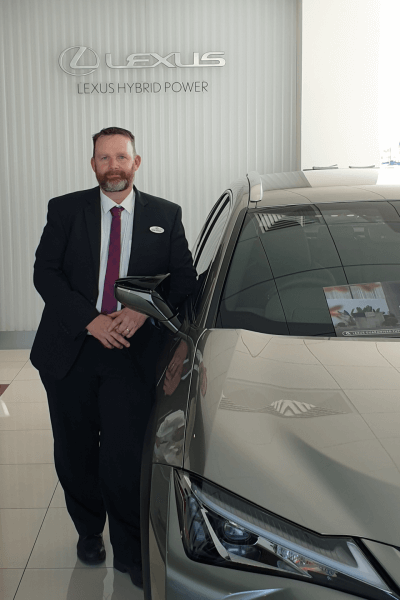 Dean Howard - Parts Manager
Dean has been a part of the Lexus Wodonga family since April 2008. During that time he has worked in a range of roles within the parts department. Dean's passion for the automotive industry has seen his ability go from strength to strength, along with his motivation to ensure our guests expectations are exceeded at every touch point we believe he is a valuable asset to our team. Subsequently, in 2016 Dean was promoted to Parts Manager and continues to grow his understanding and expertise of the Lexus range of Genuine Parts.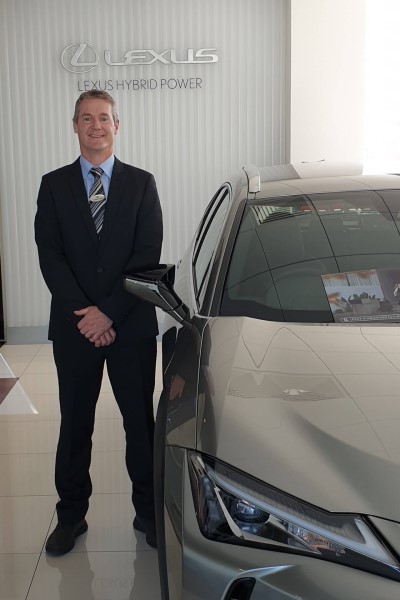 Jason Lowe - Service Manager
Jason commenced his automotive apprenticeship with the Jacob Group after leaving St. Paul's Walla Wall in 1988. Upon completion of his qualifications he continued to work for Neville Jacob as a technician until being asked to used his knowledge of the product to work as a service advisor. In this position, he was able to use the skills he developed as a technician to provide superior customer service to clients. In September 1999, Jason was appointed Service Manager. During the following 20+ years Jason has been dedicated to providing the excellence in service that Lexus demands. His commitment to Lexus clients is to ensure they are customers for life.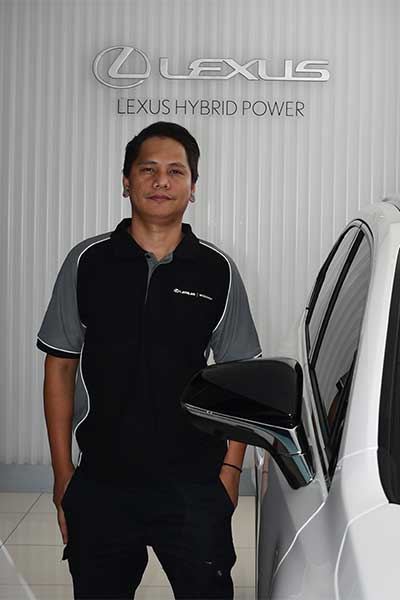 Ruben Rosillon Jnr - Technician
Ruben began his journey with Lexus in Saudi Arabia in 2012, where he became a qualified technician. In 2019, he continued his career as a technician at Lexus in the Philippines. Seeking new opportunities, Ruben made the move to Australia and joined Lexus of Wodonga in early 2022.

Ruben's passion for the Automotive industry and his mechanical expertise are evident in his work. He takes pride in his role and enjoys working on luxury vehicles. With a keen eye for detail, Ruben completes tasks with precision and ensures that every aspect is taken care of.

As a valuable asset to our team, Ruben's skills and experience are highly valued. We are excited to see him continue to grow and excel in his career with us.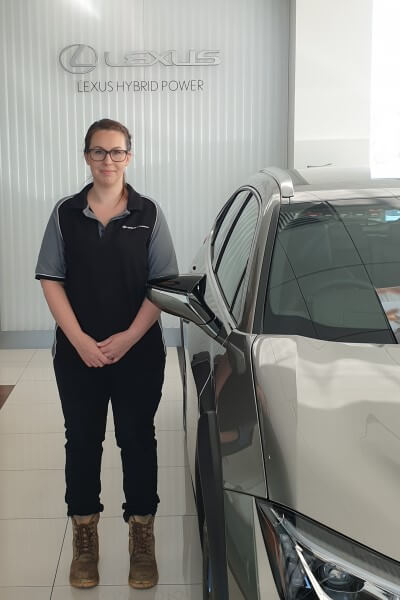 Rachel Hutchesson - Technician
Rachel joined our team in 2021 as an apprentice technician and completed her course in 2023 and now works with us as a fully qualified technician.

Always having a great passion for the Automotive industry and all things mechanical, Rachel enjoys working on Luxury grade cars. She appreciates learning all aspects of the vehicles and completes all tasks to precision and with attention to detail.

Rachel is a valuable asset to our team and we look forward to watching her grow her skills with in the industry.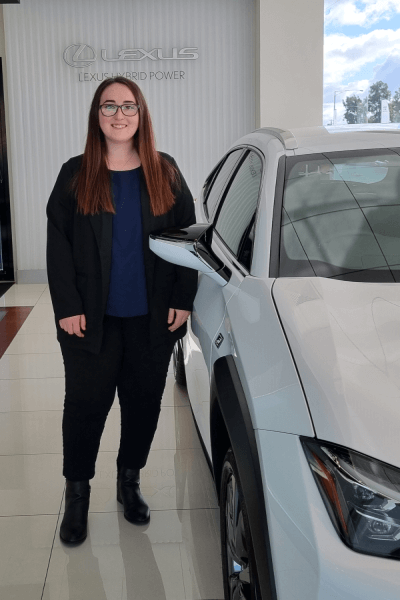 Britney McGinty- Receptionist & Marketing Support
Britney joined the Lexus of Wodonga team in early 2022 and has quickly become an integral part of the business. Her focus is on ensuring the day to day operations of Lexus of Wodonga runs smoothly by supporting the Sale and Service departments. 

Britney is dedicated to meeting and exceeding our customers' expectations, assisting in the development and execution of our Encore Privileges exclusive events, and making sure our team always delivers on the Lexus promise of Experience Amazing